Date/Time
Date(s) - 01/22/2015-01/25/2015
All Day
Location
TCVN
Categories No Categories
SPEAKERS: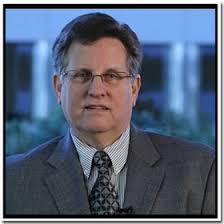 Victor J. Bullara, ACC, ELI-MP – CEO of World Class HR
For the 14 years prior to starting his own firm, Vic was Chief Human Resources Officer for two, high growth, technology companies including one NASDAQ listed firm. He was also Director of HR for a $1 Billion, professional services firm. As a direct result of his efforts, he was able to reduce turnover at the professional services firm from 13.5% to 6.5% in one year saving in excess of $1.7 million in hiring costs. For the publicly traded, technology firm, he reduced the "cost per hire" from $8,000 to $1,000 within six months through innovative recruiting methods. He also designed a unique sales assessment tool and on boarding program that reduced "time to competence" from 120 days to 45 days resulting in more than $7 million in revenue in the first year. He also designed an innovative, new leader assimilation program.
From 1977 to 1996, Victor was the HR Practice Leader for Ernst & Young, Development Dimensions International (DDI) and McBer working for such prominent companies as PepsiCo, Boeing, Emerson, Chrysler, Toyota, Bank of America, J.P. Morgan Chase & Co., Wells Fargo, Merck, Lilly, and Baxter. During this period he specialized in developing HR programs integrated around competencies. He became DDI's West Coast subject matter expert in the areas of employee assessment and the behavioral interviewing system and went on to train, coach, mentor and develop more 2,500 leaders.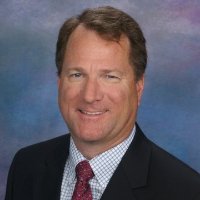 Erik Sprotte – Executive Recruiter, Senior Human Resources Consultant
Erik Sprotte is an innovative management and search consultant selected by clients for his "results­driven" approach. His passion is in helping organizations create high performing, highly engaged cultures by connecting people to the mission, and strategy of the business. Firms with outstanding employee engagement consistently outperform their competitors.
Prior to joining PowerConnections Inc, Erik was the Chief People Officer for Pacific Dental and a VP Human Resources for San Francisco­based McKesson Corporation, the largest healthcare service company in the US. Prior to that, Erik headed the HR team for the largest home improvement services company, a segment of Sears Holdings Inc., where he led the HR strategy for three acquisitions. At Tenneco, Erik led the facilitation of a worldwide participative management program for the 2000 top executives… Other sample of his diverse clients include: an Internet Start­up, a Global IT hardware reseller, a Department of Energy Research Lab, a National Industrial Distributor, Insurance Claims Administrator and multiple healthcare clients. In each case, he helped build organizational alignment around a company strategy, improved people management practices and/or recruited key leaders.
Erik's academic credentials include a B.A. in Economics from the University of Texas at Austin and an M.S. in Industrial Relations from the University of Wisconsin­Madison. Erik can be reached at erik@powerconnectionsinc.com.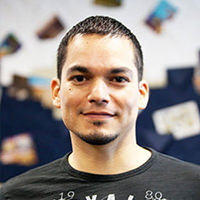 Isaac Saldana, Co-founder, President – SendGrid
Isaac Saldana received a double major in Computer Science and Electrical Engineering from the University of California Riverside. In 2006 Isaac co-founded themebid.com, a bidding site for services, where he took the role of CTO. In 2007, he co-founded notpaul.com, a site where events were generated by fans. In 2009, Isaac co-founded SendGrid, a cloud based email service helping companies increase their email deliverability. Isaac is the president of SendGrid where he is responsible for the product vision.
AGENDA:
6pm – Registration/Networking
6:30pm – 30 Second Elevator Pitch Contest
A panel of judges will review and pick a winner at the end. Winner gets a $100 prize. Criteria for elevator pitch: company is an product, technology, internet, mobile or digital media company who has not received a Series A investment round.
7pm – Networking Break
7:30pm – Fireside Chat
8:30pm – Adjournment
TCVN Members – Email Nargis at nargis@tcvn.org to receive your FREE Ticket!